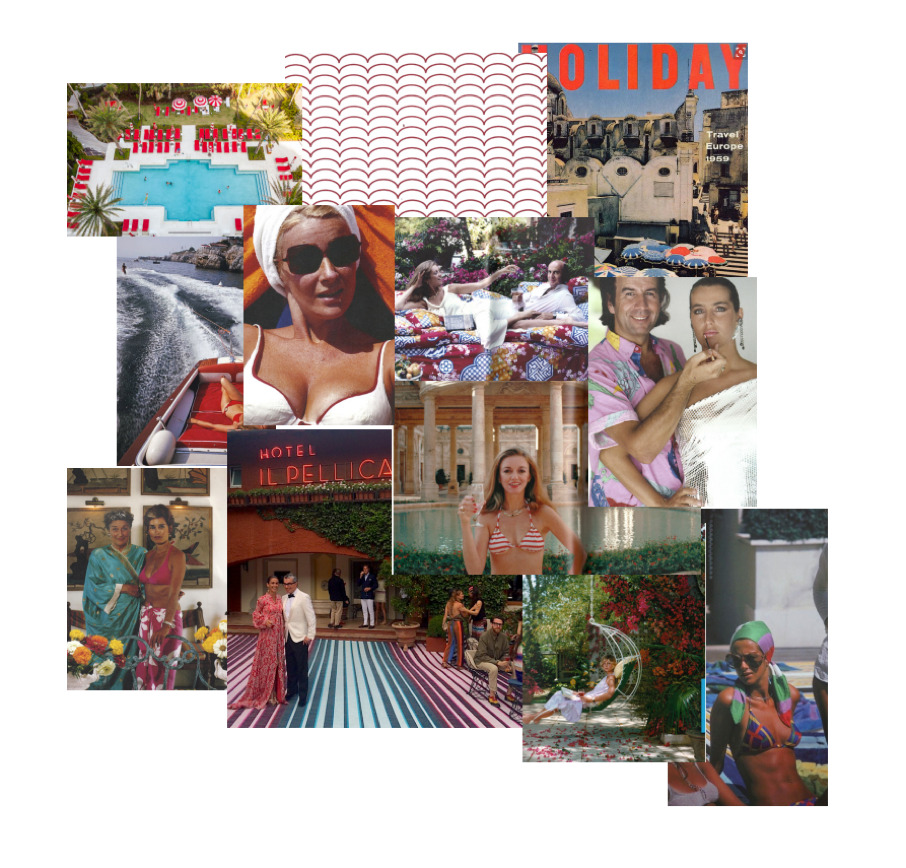 The Inspiration: Artist in Residence
An artist in residence at Hotel Il Pelicano in the early 70s. A golden summer camp for a chosen few where women like Elsa Perreti and Marta Marzotto went to find freedom of expression and indulge in the art of carefree fashion play.
The Pre-Fall 2018 collection fuses a wild and unconventional ethos of sophistication- a modern undone glamour. Draped and asymmetrical- shapes are flung over shoulders and scarves fall lightly and loosely. Pleats distort collage prints and dresses are sketched with notebook doodles. Prints are abstract focusing on shapeless blocks of color or micro in scales mixing ditzy garden prints in a light mix of blues and greens. The color story focuses on punches of green, yellow and periwinkle grounded with terracotta, khaki and deep clay. There is ease to fabrics- they skim and softly brush the skin- slicked cottons and sheer silks avoid crispness. Shapes are ruched, wrapped, pleated and proportion is exaggerated. There is a freedom to silhouette and mood, adjustability to how shapes can be worn, ties can fall around the neck or wrap tightly around the waist. She is dressing up in pleats and draped silks to lounge in the garden because she feels like it.