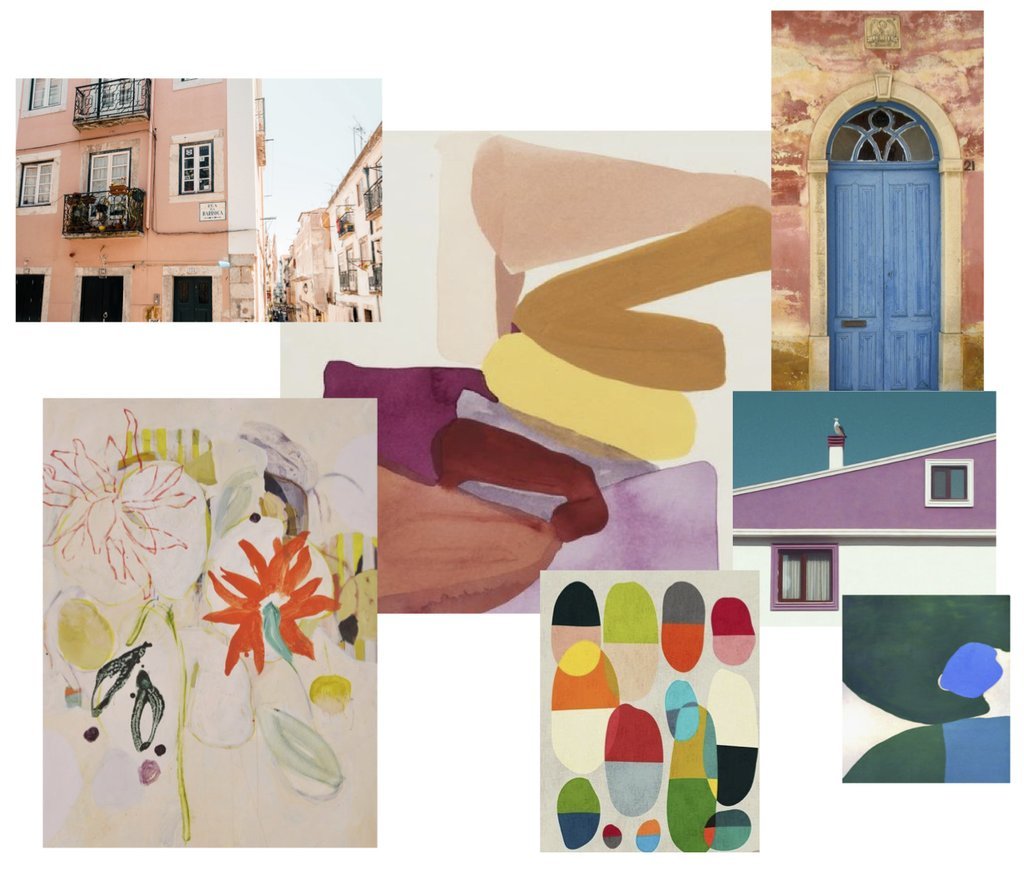 The Inspiration: Portugal
The Pre-Fall 2019 collection is inspired by one of the oldest cities in the world - Lisbon, Portugal. The unique city is rich in many architectural and cultural trends, a mecca for our woman - a sophisticated traveler consumed by wanderlust.
Wearing printed crisp cottons in vibrant colors, she paves her own journey in the labyrinth of steep cobblestone streets. With unexpected polka dot patterns and graphic layered florals inspired by century-old tiles, our traveler conjures a newfangled perspective with polished earthy tones and sun washed hues. There is an ease in fabrics while maintaining a penchant for sophistication through washed silks and linens.
Much like her surroundings, our woman inspires an intoxicating need for fun and surprise. Pastel-colored facades and bright colored doorways are peppered throughout the city, transporting her through her own narrative of history.